Vin Morreale, Jr. is an award-winning screenwriter, published author and internationally-produced playwright.  He was selected as one of The Blacklist's Top TV Writers in THE BLACKLIST'S 2015 TV WRITERS STAFFING BOOK as well as the INTERNATIONAL SCREENWRITERS ASSOCIATION'S TOP 25 WRITERS OF 2017, over tens of thousands of other writers reviewed.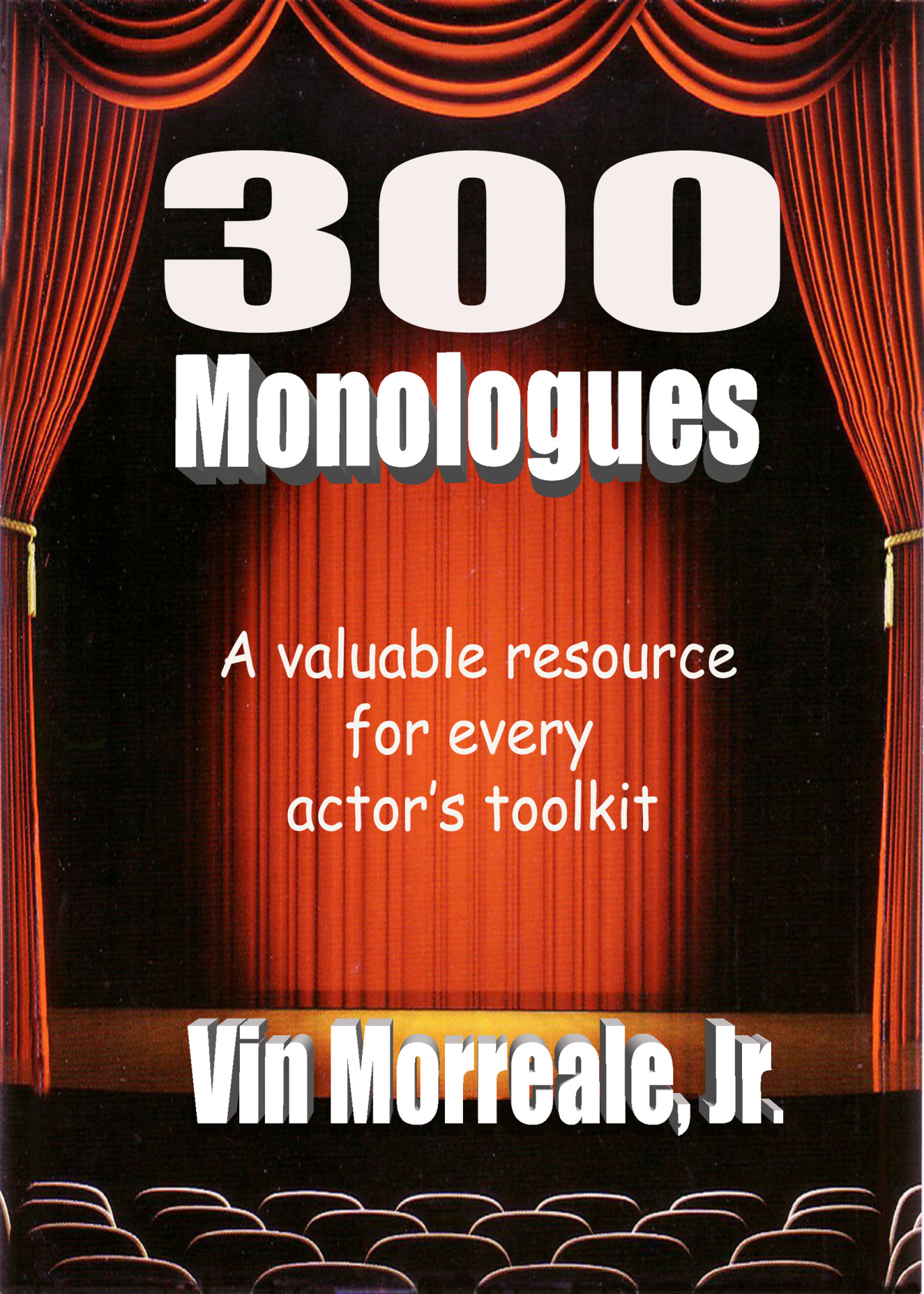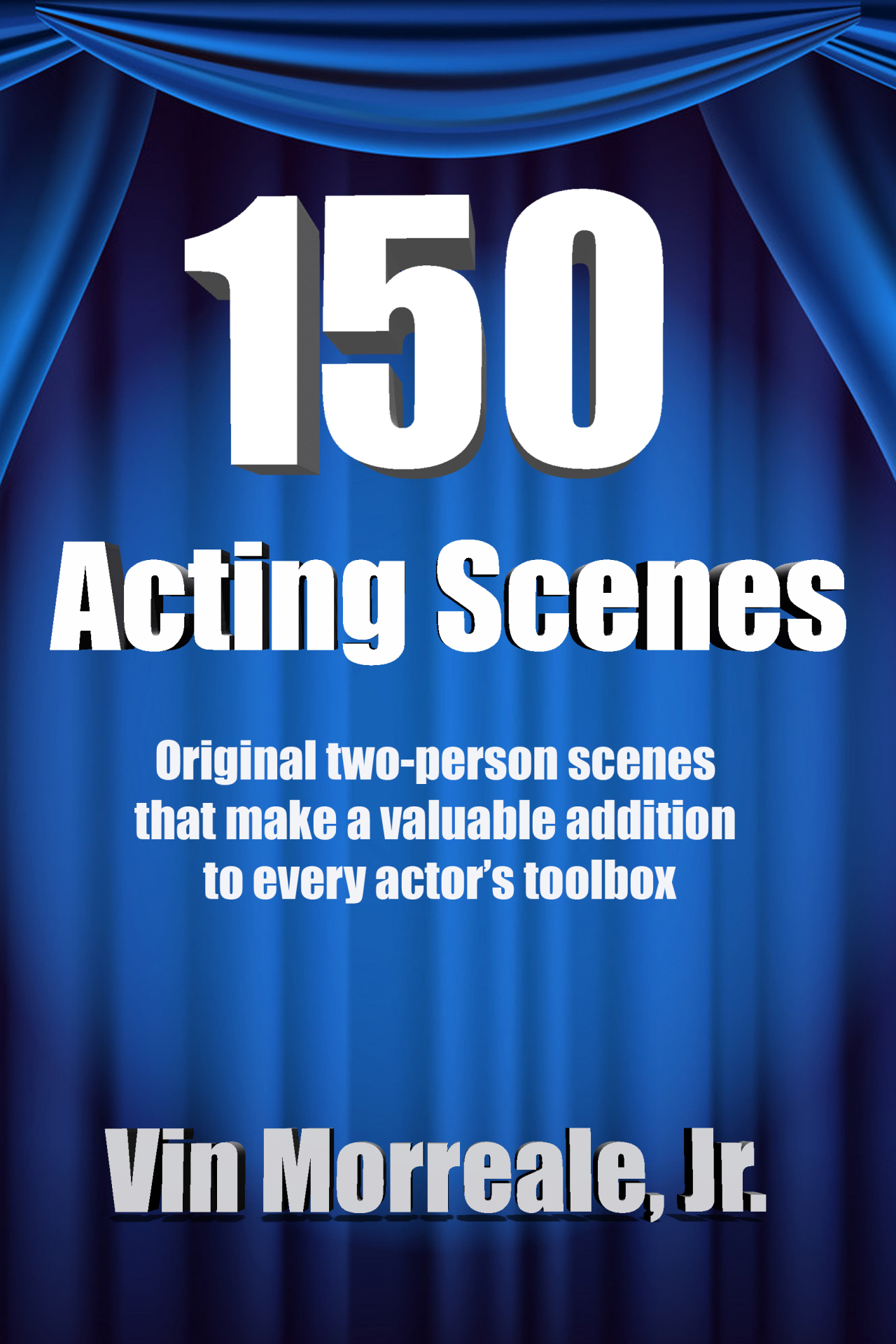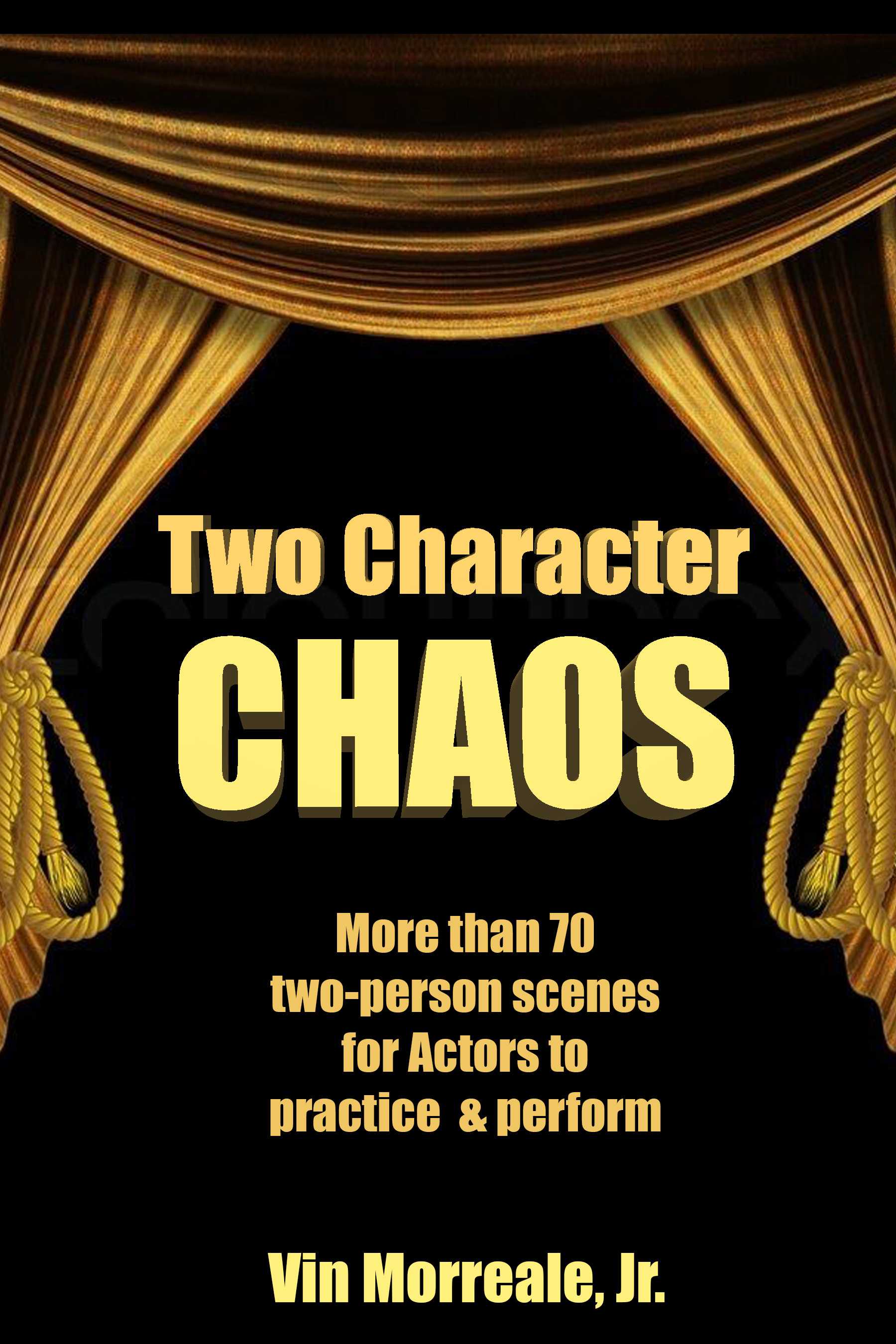 Each book can be purchased individually by clicking on the picture of the book you would like. They are $19.99 each, or can be purchased as a three pack

Acting Resource Combo

for $45.00 by clicking here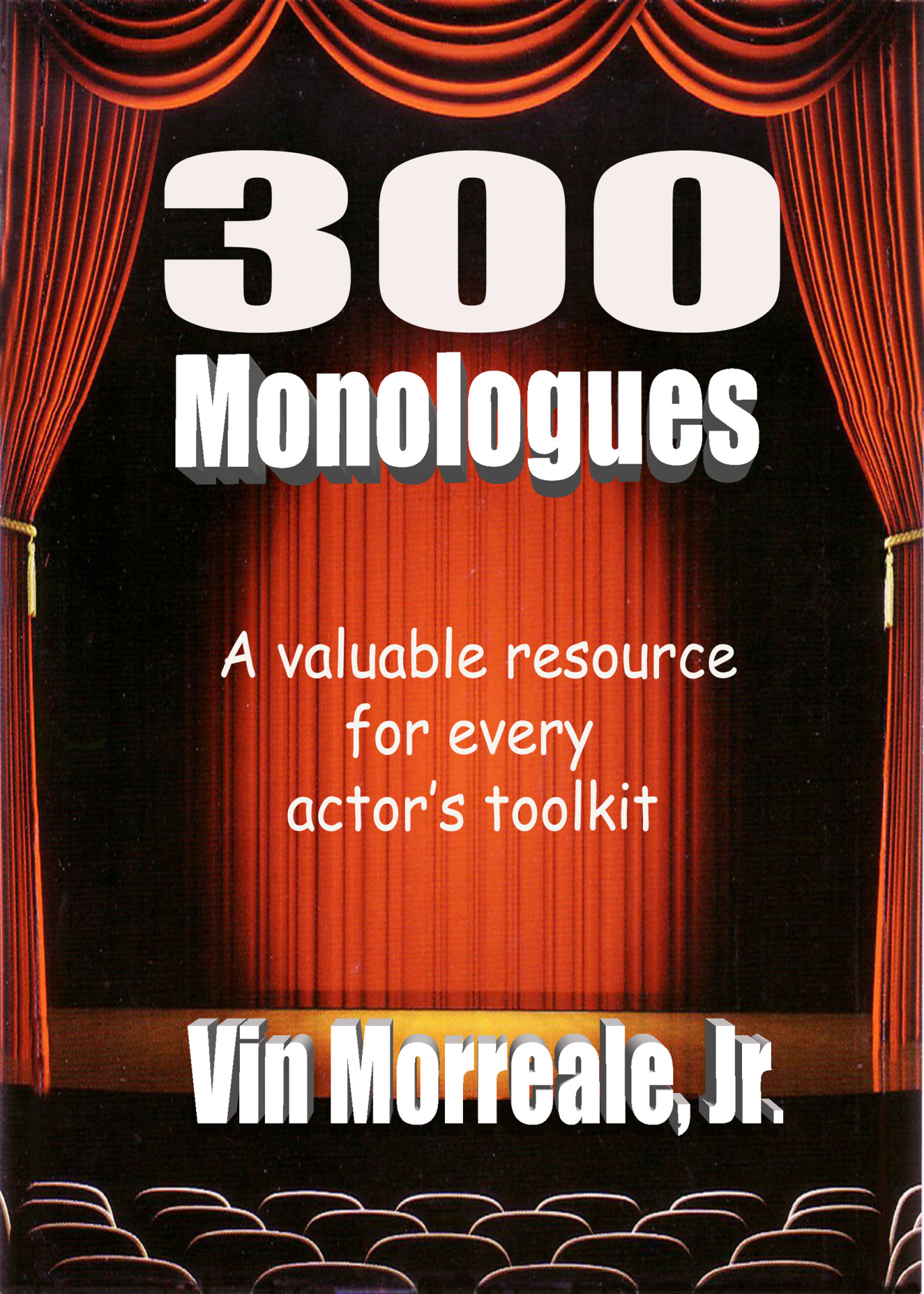 300 Monologues: A Valuable Resource For Every Actor's Toolkit
Vin Morreale, Jr.
174 pages

This unique collection of original monologues gleaned from Vin Morreale, Jr.'s nationally known BURNING UP THE STAGE workshops allows actors to develop their talent and expand their skills, with characters ranging from anguished to inspiring, and heartfelt to humorous. 

Whether you are a new actor or seasoned professional, serious actor or comedic genius, this challenging collection of character voices will help you develop greater range and enhance your audition technique. Perfect for schools, showcases and demo reels, Vin Morreale, Jr's 300 MONOLOGUES offers the excitement of fresh material to every actor's repertoire. 


300 Monologues 
$19.99

BUY NOW

150 Acting Scenes: A Valuable Resource for Every Actor's Toolbox
Vin Morreale, Jr.
165 pages
A collection of original two-person scenes that make a valuable addition to every actor's toolbox. 
Manic and moving, funny and furious, all of these original two-person scenes were created for Vin Morreale, Jr's nationally known Burning Up The Stage Acting Workshops. Great for training, showcases and demo reels, 150 ACTING SCENES is the ideal companion piece to Vin's popular book of 300 MONOLOGUES.
​​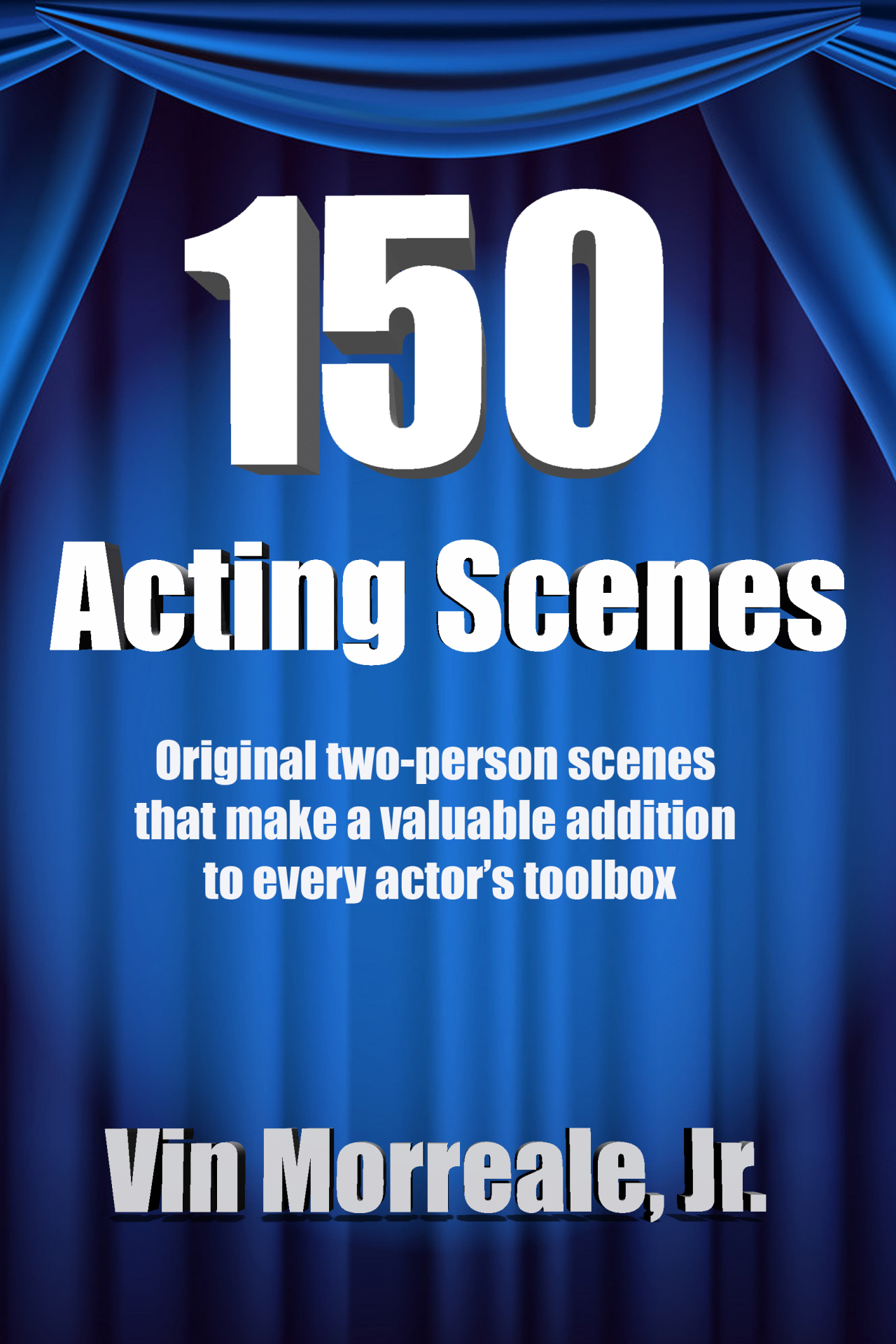 150 Acting Scenes
$19.99
BUY NOW

Two Character CHAOS
Written by: Vin Morreale, Jr
More than 70 two-person scenes for Actors to practice & perform


Scene work is invaluable to an actor's development. This unique collection of two-person scenes - from zany comic to deeply dramatic - create a compelling exploration of human triumph and foibles/ Perfect for acting schools, audience-pleasing showcases, theatrical revues, or simply an entertaining read for those who love the musicality of dialogue.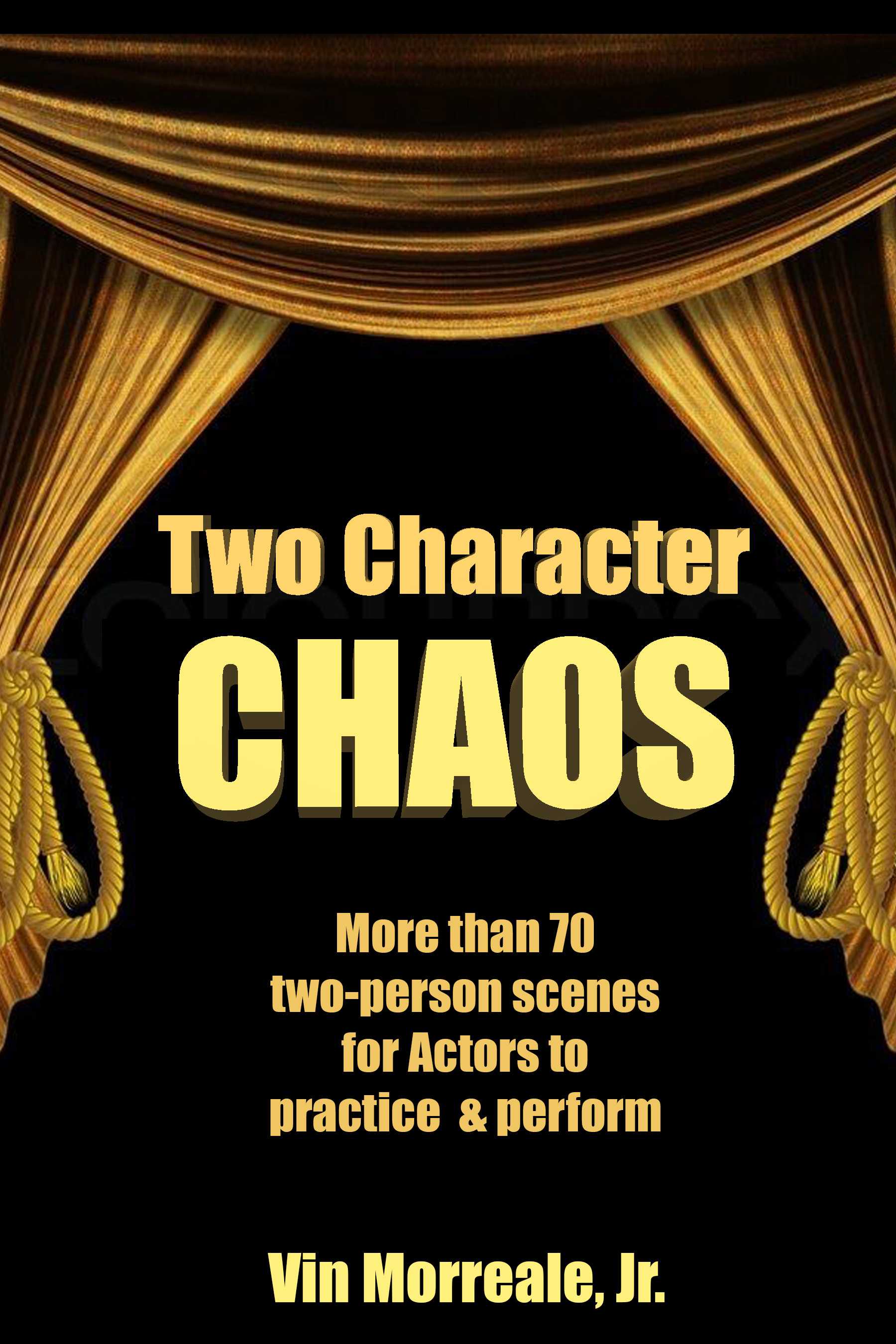 Two Character
CHAOS
$19.99
BUY NOW